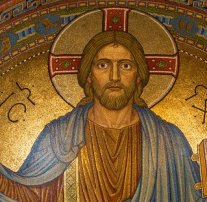 Christianity
Catholicism
Posts 1 - 4 of 4
Jobie1238
Hi, im doing a huge paper on catholicism. would you mind just typing in your opinion?
replied to: Jobie1238
Joeymartin
Replied to: Hi, im doing a huge paper on catholicism. would you mind...
This is very simple. It is a Christian religion, following
the teaching of Jesus Christ. Only the Armenian Church has
older roots in Christianity as it was formed some 80 years
before. They differ very little except in decision making
were the Catholic Church has one Pope tha Armenian Church
has I believe 5 Bishops when deciding questions of Church
Dogma. The other Christian Churches ie. Presbeterian,Episcopalian, Lutheran to name a few also
do not have a Pope. Priests in these churches are allowed
to marry but not in the Catholic Church. A Pope in the 11th
century, I believe thought it would be more productive to
have priests and nuns be unmarried and sellebate. A controversial decision to this day but the Pope at the
time ruled. Today the Catholic Church with its headquarters in Vatican City is the largest Christian Church in the world. May God bless you.
replied to: Jobie1238
JJAC
Replied to: Hi, im doing a huge paper on catholicism. would you mind...
If it is about Catholicism it will necessarily be a huge paper - that is a huge subject. Have you been looking at authoritative sources? Like the documents of the Ecumenical Councils such as Trent and Vatican II? At the works of the Doctors of the Church, such as Therese and Thomas? Recent sociologists including Greeley have puglished considerable scholaraly studies on the subjects related to Cahtolcism, and the Pew Charitable Trust has many studies and papers on line. So what opinions are you interested in? Saints? Sinners? The Community of Saints? The Sacraments? Family life?
replied to: Jobie1238
fullyinformed
Replied to: Hi, im doing a huge paper on catholicism. would you mind...
Do you know that there are catholic doctors and non catholic doctors, attempting to tell prospective organ donors that organ donors are not dead? It is true, see my page/wall on facebook entitled-
organ donor s are not dead, or look this up on google,
and read the information,
there is lots of criticism about organ donation and the procedures, there are catholic meetings about whether they should be endorsing it or not,
the dead donor rule is there because otherwise it would be committing a sin, to kill someone to save another,
but they are not totally brain dead, neither are not totally brain stem dead, that is just what the public believe. Unconscious is not dead. And brain dead and brain stem dead is legally dead but not biologically dead.
It is not just about that, they exhibit what would otherwise be classed as a stress response. Their blood pressure rises and their heart beat rises, when they are cut open, there is a study on my page or wall about this.
You can find out for yourself. I wish people had been told the truth all along. It is not fair - there needs to be fully informed consent. Why not do a piece in your paper about the catholic views on organ donation.