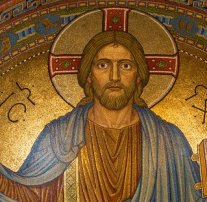 Christianity
Christianity
Posts 1 - 5 of 5
cman
Do you beleve
replied to: cman
mvastano6164
Replied to: Do you beleve


ABSOLUTELY!!
SAY IT AGAIN!!
ABSOLUTELY!!
CAN I GET A WITNESS!!
MIKE
replied to: mvastano6164
Yoda55
Replied to: ABSOLUTELY!! SAY IT AGAIN!! ABSOLUTELY!! CAN I...
Echoing mvastano6164...

YES. And, YES again.

Amen!
replied to: cman
Explorer72
Replied to: Do you beleve
Yes! I DO believe in Life after Love! Go Cher!!
replied to: cman
Masada007
Replied to: Do you beleve
What do you mean by believe in Christianity? Whatever you mean, I can't. If it were not for Christianity, we would not have lost millions of Jewish lives throughout our History as a Jew, through Christian pogroms, Chrisian blood libels, Christian Crusades, Christian pogroms, and last but not least the somehow Christian Holocaust, considering that Hitler was a Catolic by birth, and had signed a Concordat with Pope Pious XI of non-interference with the Third Reich
with reference to the final solution of the Jewish People. And the Church kept its part in this covenant of death with a silence of death till they were sure Germany could no longer win the conflict.