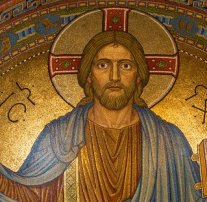 Christianity
Posts 1 - 3 of 3
bibleresearch1
Did paul have a son

replied to: bibleresearch1
davashaliat
Replied to: Did paul have a son
Only in the adopted sense. Timothy did not have a father in his life, and Paul took that place in Timothy's life, calling him his son.

There is no evidence that Paul ever married or had children. We know that Peter was married, and that his mother-in-law was healed by Jesus.
replied to: bibleresearch1
Masada007
Replied to: Did paul have a son

No, Paul never had a son. He had lovers. Don't quote me, but
I have my suspictions that three of them could have been Luke, Barnabas, and Timothy, Mark too, but Mark had his reservations about sticking around with Paul. Only at almost the end of Paul's life Mark was of some help to him in Rome, where he spent his last two years under house arrest.