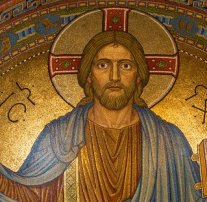 Christianity
Posts 1 - 4 of 4
originaloasisfan
replied to: originaloasisfan
Nisar444
Odd question.... even odder answer:

-Shizzle-me-buff
replied to: originaloasisfan
Dolores
Yes Adam and Eve did have children...But only after the were kicked out of the garden of Eden .
They had Cain ,and Abel..
Though Cain slew Abel...Cain was marked and sent away..
Then Eve gave birth to Seth...and as for your other question ,yes...
Back then it was the way to for there to be other people on earth.
But I suggest you really read a bible.

Amanda
replied to: originaloasisfan
RandMSutor

No, Adam & Eve did not commit incest when they had kids. It was necessary for their children to bear children to their own siblings otherwise the human race could not have kept reproducing. But they did not commit incest in doing so, because the law was not yet given!

Once God gave the written law to Israel through Moses, I believe that it became law to men's hearts everywhere, that such practices (though not previously wrong) were now contrary to God's will and therefore against conscience.

Even Abraham (who lived before the law was given) was married to his half-sister Sarah.