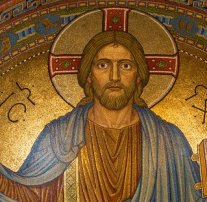 Christianity
Jesus and Opium
Posts 1 - 5 of 5
reigninghottie17
Does anybody think that the story of jesus coming back from the dead could be false?
replied to: reigninghottie17
DStahl
Replied to: Does anybody think that the story of jesus coming back from...
That's a pretty open-ended question: does ANYBODY think that? Sure, some people do. Probably a lot, given that the majority of the Earth's population are not Christians.

A rationalist would look at it this way: how many instances of return from complete and true death have been scientifically verified? Answer: none. How many myths exist which depict resurrection from death? Answer: many (nearly all traditions have examples).

Therefore a rational thinker would conclude that the resurrection of Jesus is almost certainly a myth.

But all religions require irrational thinking, don't they. You have to believe claims which are simply not provable -- or are, in fact, literally false. For example, Roman Catholics hold that the transmutation of wine into the blood of Christ during the Eucharist is real. However, no blood corpuscles have ever been detected in "transmuted" wine. Therefore many churches waffle and pretend that there is some sort of spiritual or "pneumatic" transformation which is -- yes, you guessed it -- undetectable by any real-world analysis.

And most religions have similar waffle-zones which allow them to ignore the fact that none of their claims about gods and souls have any basis in measurable reality.
replied to: reigninghottie17
Explorer72
Replied to: Does anybody think that the story of jesus coming back from...
YES.

Of course its false. Literally coming back from the dead had nothing to do with Jewish beliefs at that time nor anything that Jesus taught. Paul misunderstood and misconstrued the teachings of the Jerusalem Church and essentially made up things out of thin air. After Jesus died he went around, spreading this false doctrine as legitimate.

One of the many things about those years that so called Christians don't know is that it was common form for Jewish sects to call members inside their circle the "living" and those outside the "dead". Thus if you were initiated into their circle through ritual and became a member of their church, you had been "raised from the dead to a new life". It didn't mean literally bringing somebody back to life in the literal sense!!

In one of the Gospels excised by the early church fathers from the New testament, Jesus refers to these mistaken beliefs by outsiders who took these meanings literally: "It is only during Life that thou can attain salvation, not after death!" Gee I wonder why the followers of Paul didn't keep THAT little gem in the scriptures?

Say it aint so...people taking the Bible literally!! Wow..glad we've come so far in two thousand years....NOT.


replied to: Explorer72
Yoda55
Replied to: YES. Of course its false. Literally coming back from the...
Jesus was referring to the problem that confronted Lucifer (later Satan), and the angels who followed him, as they were cast out of heaven.

The heavenly crowd (created) are spiritual in form and substance, not occupying a physical body as you and I do. Adam and Eve were physical-body based creatures (with a spirit - soul).

God's rule for sin was?... Come on, what was the consequence?... DEATH, that's right - the offender is condemned to death for denying the true order of things.

If Satan and company are already spirit, then what does death mean for them? Well, if LIFE is dependent upon being fed by God and maintained by Him, then those who are not will face what?... Non-existence? Or, maybe an eternity of knowing that sustenance is available, but not for them? Either alternative is none to attractive.

What about Adam and Eve? Since they are physical-body based, then they can physically die - but the eternal soul which inhabits them will remain. They have a chance. If they find the path before expiring here, then they are redeemed by Christ so that the soul will not be turned away (or extinguished).

Jesus' statement modified the Hebrew idea, to more closely reflect the reality. When you teach children, you take the difficult concepts in small steps until they can understand the reasons. God is teaching children (human beings), with an eye to them reaching the full understanding and without being permanently punished... As God loves His creation, He does everything imaginable to bring us to understanding.

But if the child refuses to listen, then consequences result. And, the child is incorrigible and doomed to imprisonment or execution. Isn't it?
replied to: Yoda55
Explorer72
Replied to: Jesus was referring to the problem that confronted Lucifer (later Satan),...
You are drawing on the New Testament to prove your point, but it's a fatally flawed document.

You yourself make logical and well articulated arguments however. I do enjoy talking with you.