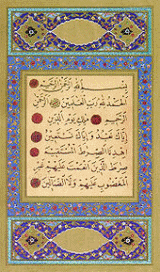 Islam
Support
Posts 1 - 4 of 4
binit
What is support system
replied to: binit
jbarnes1
Replied to: What is support system
Your family is a support system..,but only if they support you in mental, and emotional ways...if they are dogging you and don't believe in you then they obviously aren't supporting you...enjoy
replied to: binit
tungamaa
Replied to: What is support system
Is a system that never ends..that is the real support...
being support......with no guarantee...i mean if you dont abide by the so called supported you.

so what is is support (as a human)
ref:Quran kareem
wa idh kala rabuka lilmaika
"anbiuni bi asmaa uhum inkuntum...etc"
they (angels)could NOT but adam was taught see i repeat taught; all the names etc)
this dosent mean angels have no knowledge at all NO it means
to what knowledge you have SUPPORT adam, as far as to the extend commanded by The All Merciful The All Compassionate
and that is ALLAH.
replied to: binit
Explorer72
Replied to: What is support system
Something on your computer.