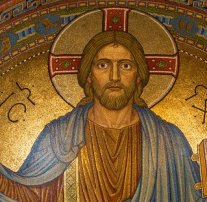 Christianity
Posts 1 - 11 of 11
originaloasisfan
replied to: originaloasisfan
lehmann520
The silence is deafening...too bad, I wanted to hear about this

Dawn
replied to: originaloasisfan
mvastano6164
As a christian I believe in the creative power of God and of the creative power of the planet Earth. If you examine the first chapter of genises you will find that God is involved in the creation of heavenly bodies and earthly oceans, etc. During these episodes of creative activity you will see how God is both directly and indirectly involved. As you read it you will find that God uses the Earth itself as an independant power when He says, "Let the earth bring forth living creatures in the seas".

When it comes to science it is possible to draw significant conclusions from observing the cosmos around us. So for instance I would agree that the earth is very old based on this kind of data. For example; If I examine the grand canyon I can simply look at the strata and observe geological time periods.

When it comes to space and time I believe that there exists absolute time and absolute space. This implies that similar inertial frames of reference exist. This also shows that we live in a tensed state that has perspectives in the past , present and future. These perspectives allow us to relate to one another and to God. For example: If God is temporally aware (knowing past, present and future contingencies) then he knows where each one of us is in both time and space.
Later, Mike
replied to: lehmann520
jschuc
Replied to: The silence is deafening...too bad, I wanted to hear about this...
I've got to go to work in 5 minutes, but I can answer one of your questions. I believe in Micro evolution. I'd like to point out that variations within species has been easily proven, but macro evolution, where one species changes to the next, has not been proven. It's like finding a little truth when you see species, or viruses, change, and then adding to it what you want to believe. I'd also like to point out, almost all thought and scientific agreement on evolution is different now than it was 25 years ago. I would also like to argue that they will again change in 25 years and keep changing, as each one is individually disproved. So instead of trying to outsmart and disprove all the current ideas, i'll just give it 25 years and let you do it yourself. Ok off to work
replied to: lehmann520
GrissomHorsehead
Replied to: The silence is deafening...too bad, I wanted to hear about this...
Sometimes instead of trying to explain a particular point of view myself, I seek out people smarter than me that I agree with and that have put a lot of thought and time into the subject at hand. The Bible and Science are not necessarily mutually exclusive. There are Christian scientists who use the power of critical thinking to show the deficiencies of purely secular science, the follies of Evolution and Darwinism as the only acceptable answers for creation and propagation of the species.
So I am including an article that you might find interesting in this regard. It was written by Dr. Chuck Missler. You can find more articles on the subject of the Bible, Christianity as it relates to Science at http://www.khouse.org/articles_cat/

Thanks for taking the time to read this!

GrissomHorsehead

*********************************************************

Jesus warned us, "Take heed that no man deceive you." 1 And we do, indeed, live in the Age of Deceit. Our entire society is totally driven by many myths, none more basic or insidious than the convictions of Evolution, the religion of our age. (Dismissing for this discussion the observations of microevolution, the variations within species, but rather using the term in its connotative sense, referring, in fact, to biogenesis: the notion that we are all the result of a series of cosmic accidents.)

The ancient cultures worshiped gods of wood and stone. It is difficult to comprehend the insanity of paganism: who can tally the blood that has been spilled on the altars of the gods who are not and the demons who are! We, however, in our contemporary paganism, have invented the most insulting "god" of all. Instead of ascribing the awesome magnificence of the Creation to any of the false gods of the past, we have chosen to ascribe it all to randomness, or chance. That has to be the most insulting ascription of all: we have decided that no Designer was necessary - it all "just happened." "First there was nothing. Then it exploded!"2

The premise that we are all simply the accidental result of random chance underlies our entire culture, not just biology: the fields of psychology, our social and political sciences, our media, our entertainments, and, of course, the forced inculcation of our children in the government schools.

But there is a glimmer of good news.

The Death of Darwinism

The good news is that there is a rising awareness that Evolution is bad science. Science purports to follow the evidence, relying on empirical verification for its conjectures. And it is increasingly evident that the evidence is mercilessly denying randomness as an explanation for the elegant designs embodied in the machinery of the universe. The writings of Denton, Behe, Johnson, Dempski, and Meyer have turned the thinking world upside down.3 The rebuttals have come from virtually every field of science: paleontology, physics and, quite conclusively, microbiology. Interestingly, perhaps the most compelling refutations come from one of the newest of the sciences: the information sciences, the field which has given us advanced communications and computers.

The Spectrum of the Possible

William Dempski has exquisitely profiled the spectrum of possibilities from certainty, "a probability of 1.0," to impossibility, "a probability of 0." (All events, by definition, lie between these two boundary conditions.) Figure 1 summarizes this spectrum:

When events are characterized by a high degree of certainty, we call them "scientific laws," such as gravity, etc. Most events, however, are characterized by some level of uncertainty, and the exploration of their likelihoods occupy the attention of statisticians, businessmen, and professional investigators dealing with the circumstances in the "real world."

When we encounter events that are extremely improbable - that is, highly unlikely to have occurred by unaided chance alone - we attribute them to deliberate design. If we walked into the kitchen and found a scattering of alphabet soup letters on the floor that spelled out a meaningful sentence, we would recognize that it was the deliberate handiwork of someone doing the spelling. Cryptography is also an example of exploring discoveries which are highly improbable to be attributed to chance as the rival conjecture.

If we encountered a series of ostensibly "random" letters, but discovered that some systematic transformation rendered them into a meaningful sentence, we would infer that someone had hidden that message there deliberately. Random chance would be deemed too unlikely to have caused that unaided.

The forensic debates in a courtroom also typically deal with rendering random chance as the unlikely contributor to the evidence which points to deliberate intent or design.

The discovery that our DNA codes are three-out-of-four, error-correcting codes, which are stored, retrieved, copied, and processed to instruct machines to fabricate the complex proteins that make up living organisms, has rendered any attribution to unaided chance as absurd in the extreme. (For those of our readers with advanced technical aptitudes, we strongly recommend the writings of William Dempski listed in the bibliography at the end of this article.)

Irreducible Complexity

Michael Behe has upset the comfort of the Darwinists by highlighting a design attribute that he terms "irreducible complexity." Consider, as an example, the familiar household mousetrap in figure 2.

This simple device consists of five essential parts: (1) a platform which holds (2) a hammer driven by (3) a spring when restrained by (4) a holding bar until released by (5) a catch. This basic design has defied attempts to simplify it further, or to reduce its complexity. The significant feature is that with only four of the five parts one cannot catch 4/5ths as many mice! Its function depends on each of its essential elements, each of which involve substantial precision in their specification. "Natural selection" cannot operate until there is something to select from.

Behe then presents an example of "irreducible complexity" from nature by reviewing the tiny motor that powers the flagellum, which propels a bacterium through the water:

Figure 3: This tiny mechanism, positioned to penetrate the bacterium's protective outer membrane, consists of over 40 parts - each of which are essential to its functioning. Figure 4 presents a functional equivalent: with any of its 40 parts missing, this mechanism would not be functional and would be a casualty in the processes of "natural selection" postulated by the Darwinists. The bacterium, dependent upon its locomotion, would be likewise.

So how did it come about? All the Darwinists can do is assert rather than explain.

The Miniature City

Darwinists love to postulate the "simple cell." With the advent of modern microbiology, we now know "there ain't any such thing." Even the simplest cell is complex beyond our imagining.

As Michael Denton has pointed out, "Although the tiniest bacterial cells are incredibly small, each is in effect a veritable microminiaturized factory containing thousands of exquisitely designed pieces of intricate molecular machinery, made up of 100,000,000,000 atoms, far more complicated than any machine built by man and absolutely without parallel in the nonliving world."4

The "simple cell" turns out to be a miniaturized city of unparalleled complexity and adaptive design, including automated assembly plants and processing units featuring robot machines (protein molecules with as many as 3,000 atoms each in three-dimensional configurations) manufacturing hundreds of thousands of specific types of products. The system design exploits artificial languages and decoding systems, memory banks for information storage, elegant control systems regulating the automated assembly of components, error correction techniques and proofreading devices for quality control.

All by chance? All without a Designer? (How do you define "absurd?")

When I was at the Ford Motor Company, one of our proudest assets was the famous River Rouge Plant in Dearborn. It was the largest totally integrated manufacturing facility in the world. With 97 miles of railroad within the plant, raw iron ore and limestone entered one end; the necessary steel, glass, and paint were manufactured within the facility.The entire cars (including the engines on automated lines) were fabricated within the plant, and new Mustangs came out the other end. Yet this entire complex pales in comparison to the elegant high order of design demonstrated in the simplest cell, which can also replicate itself in a matter of hours.

The Darwinian Bankruptcy

An elegant design is more than the parts themselves: it involves information. It requires information input external to the design itself - and the deliberate involvement of a Designer.

The Darwinians cannot explain the origin of life because they cannot account for the origin of information. The technology that provides language - semantics and syntax, for example - is quite distinct from the technology of the ink and paper it may be written on. The physical features of the circuits in a computer provide no clue about the design of the software that resides within it. It is profoundly significant that the Title of the Creator is the Logos - The Word:

In the beginning was the Word, and the Word was with God, and the Word was God. The same was in the beginning with God. All things were made by him; and without him was not any thing made that was made. - John 1:1-3

* * *

This article was excerpted from our featured Briefing Package, In the Beginning There Was...Information.

Sources:

* Michael Denton, Evolution: A Theory in Crisis, Adler & Adler, Bethesda MD, 1986.
* Michael J. Behe, Darwin's Black Box, Simon and Schuster, New York NY, 1996.
* Philip Johnson, Darwin on Trial, Regnery Gateway, Washington D.C., 1991.
* William Dempski, The Design Inference, Cambridge University Press, Cambridge UK, 1998.
* Dr. Stephen Meyer, various articles; see also In the Beginning There Was... Information.
* Perloff, Tornado in a Junkyard, Refuge Books, Arlington MA, 1999.
* Werner Gitt, In the Beginning Was Information, Christliche Literatur-Verbreitung e.V., Postfach Bielefeld, Germany, 1997. (Trans. of Am Anfang war die Information, Hnssler, Neuhausen-Stuttgart, Germany 1994.)

replied to: GrissomHorsehead
mvastano6164
Replied to: Sometimes instead of trying to explain a particular point of view...
Hey GrissomHorsehead, This is amazing stuff. It only goes to show if one is really interested in truth about this issues then there is available plenty of information. I enjoyed it very much and will be reviewing again as there was so much stuff you presented. I have to tell you that I recieved this as an e-mail from you instead of Dawn. Seeing you meant if for her I forwarded it her after realizing this. So she will be recieving it anyway. I myself am a christian theist and agree wholeheartedly with your views and want to thank you for being upfront. We are the ligth of the world and the salt of the earth and therefore should endevor to promote the good news and contend for the faith. As Paul said in his epistle 2 Corinthians 10:4-6 (Amplified Bible) For the weapons of our warfare are not physical [weapons of flesh and blood], but they are mighty before God for the overthrow and destruction of strongholds, Inasmuch as we refute arguments and theories and reasonings and every proud and lofty thing that sets itself up against the true knowledge of God; and we lead every thought and purpose away captive into the obedience of Christ (the Messiah, the Anointed One).
Later , Mike
replied to: GrissomHorsehead
lehmann520
Replied to: Sometimes instead of trying to explain a particular point of view...
Grissom,

how fascinating and intelligent this post is!

I too believe in intelligent design however I think that evolution is part of that process.

God would not have made us so intelligent and then us placed in a world with out conflicting mysteries. He is not cruel. The unification of intelligent design and the fact of evolution will lead to a great answer....of a question we have barely conceived yet.

genetics will 'marry' design and creation will 'marry' evolution at some point. They, like the best marriages between men and women, are two sides of the same coin. Each thing with flaws and truths, each flaw and each truth a negative mirror image of the same in the other. (is this clear or has my language fallen short? it is almost impossible to discuss God with mere words, telepathy would be such a gift!)

I think we are missing a piece of the puzzle...and that this question will only be answered when we discover another life form on another world. It is my belief that God has created others and when we find them, the reduction of complexity will reveal...design.

intellect and faith are not mutually exclusive, as you correctly point out but sussing the myth from the truth (in faith) and the intelligence from stubbornness (in science) is very difficult.

if we could only combine the mind blowing intellect of Einstein and the soul wrenching beauty of Michelangelo....we would have angels

Dawn


replied to: lehmann520
tojo
Replied to: Grissom, how fascinating and intelligent this post is! I...
Im a simple man myself, of I like to think a deep faith, Science may be able to prove certain facts concerning our beginnings Darwin Has a pointand science is wonderfull but have they a definitive answer for everything , the answer is no but to christians they have God which is called Faith
replied to: originaloasisfan
elijah333
Science is Somethin man made to regulated itself and others. Space U Would never know and TIME its ENDLESS. IF U HAVE NO HEART AND MIND TO SEE, U never will. ELIJAH+++12-13
replied to: lehmann520
elijah333
Replied to: The silence is deafening...too bad, I wanted to hear about this...
I was born a christian without knowing, and i walked and walked the way. It took approximately 12yrs before i saw anything and there after i saw more and more. To the point of given up everything for others gain and my loss. Today i see i am Gods child Dawn just like U are.Starting when you see it,I wrote another reply besides this one to your friend. it will give u a clear and better idea of who i am if U believe. U have to seek and U will FIND ELIJAH+ bless u all
replied to: lehmann520
elijah333
Replied to: The silence is deafening...too bad, I wanted to hear about this...
I look the same but speak differently, and people never take time to hear whats never been heard. I have the gift of prophecy by my relationship with the LORD DAWN.Its in Faith and Giveing that u can be seen,I am ELI or Elijah U can SEE now and U know MY FATE DAWN>bless and love to all who believe.ELIJAH12-13+ u MUST FIND THE OTHER WRITTINGS THERE AT THE END OF ANOTHER TOPIC, IVE WRITTEN ONLY A FEW PUBLIC RESPONES AND THAT MESSAGE IVE WRITTEN, HAS BEEN WRITTEN BEFORE ME. TO SHOW YOU, AND TO BLESS YOU ALL WITH LOVE LIKE U NEVER NEW.AMEN+ ELIJAH12-13=46 ( IVE GIVEN ENOUGH SCIENCE TO HAVE A CLEAR PICTURE) I HAVE CAME SO FAR AND BEEN GIVEN SO MUCH BY THE LORD HIMSELF I CANNOT REFUSE. THATS MY REASONING, MY HEART,AND MY SOUL.Its an honor to see what others dont and to be a message of hope and TRUTH. Change is comeing and it touches my heart to give myself 4 GOD. In this modern day so others will know GODS WORD is the LAW.AMEN i never write unless neccessary and never been here before bless the future ELIJAH+