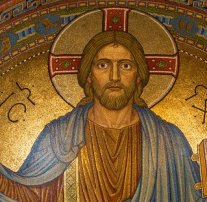 Christianity
Posts 1 - 7 of 7
anil60
Will Christ come in the same form again?
replied to: anil60
JameDula
Replied to: Will Christ come in the same form again?
Christ will come in SPIRIT FORM with a GREAT POWER.
It doesn't mean Christ is not visible since it's spirit form. Rev 1:7 Behold, he cometh with clouds; and every eye shall see him.... thus there's special attribute that all mankind can see him even in the 2nd resurrection.
replied to: anil60
Yoda55
Replied to: Will Christ come in the same form again?
JameDula has articulated most of it very well. Another aspect of the spiritual return is that He will be visible to everyone, at the same time. That can lead one to suggest several opinions:

(1) The manifestation will be communicated to everyone's minds - seeming to be visual, but short-circuiting the optics and being imprinted on the brain center of perception.

(2) The idea that God is multi-dimensional, and we are four-dimensional (3 spatial position, and time), may be His contact with our four-space. Also, drawing on the theory of relativity and the speed of light concepts - when energy slows down (and manifests as matter) we will see what He wants us to see and be physical in our universe.

(3) He may use our own technology (satellites) to transmit a message which everyone will have access to at the same time. [This one is not unknown in the Bible. The plagues in Egypt, prior to the Hebrew exodus, were sequential consequences to natural disasters timed to focus around their departure.]
replied to: JameDula
JameDula
Replied to: Christ will come in SPIRIT FORM with a GREAT POWER. It...
CHRIST will come with GREAT POWER. "Nahum 1:5 The mountains quake at him, and the hills melt, and the earth is burned at his presence, yea, the world, and all that dwell therein". Thus all man-made structures and communications, anything under the sun will be burned so that a New Heaven and a New Earth (Rev 21:1) will establish. In his coming, the earth shall be filled with the knowledge of the glory of the Lord (Habakkuk 1:14).
replied to: anil60
Masada007
Replied to: Will Christ come in the same form again?

What do you mean, in the same form again? What form did he come in, in the first time? If you are talking about Jesus, I guess he came in the human form of a Jew, the son of Miriam and Joseph. Unless you are trying to imply that Joseph was not his biological father. Then, he must have come in the form of a Roman soldier, since according to Josephus, rapes of young Jewish ladies during Roman occupation was a matter of almost everyday business, which explains the thousands of children born of Romans with Jewish women. So, are you gonna tell us what you mean by "in the same form again?"
replied to: JameDula
Masada007
Replied to: Christ will come in SPIRIT FORM with a GREAT POWER. It...

Spirits don't have form. They are emanations Like the breath of life which was breathed in the nostrils of man when God made him from the dust of the ground. (Gen. 2:7)

And, with reference to God, Jesus himself said that God is a
Spirit. (John 4:24) Spirits don't have bodies as there is no
form in incorporeality. That's why we, Jews, worship God in Spirit, and Gentiles, like the Samaritan woman woship a corporeal god. (John 4:24) No wonder salvation comes from the Jews. (John 4:22)
replied to: anil60
jimhsan
Replied to: Will Christ come in the same form again?
Most Christians seem to think that 'son of man' only refers to Jesus. But if you search for the string 'son of man' in scripture using a search engine, you will find a very large number of examples that have nothing to do with Jesus. 'Son of man' means, 'someone who resembles a human'. Like Jesus, Ezekiel was called 'son of man' by God.

Read Daniel carefully. He describes an encounter with several angels (visitors, messengers, malakim), and he is in shock and weak; and the one who is like a son of man comes, and touches him, and strengthens him, so he can stand and talk. Firstly, that son of man is not from Earth; and secondly, the others were therefore not like sons of man. Also in Daniel, the other messenger Gabriel mentions Michael will arise to help us at the end times; most likely Michael is the 'son of man' that Jesus is talking about, who comes at the day of wrath with the messengers to judge. And, Jesus, in John's gospel, says he will not come to judge but to save; so it cannot be Jesus as the 'son of man'.

Remember, we're under a curse so the meaning of scripture is sealed up and hidden; several dozen prophecies say that. Therefore, in that famous prophetic passage about the Christ Messiah being born of a virgin, in Isaiah 7:16 it says that he will be too young to tell right from wrong; somehow everyone skips right over that blindly; how can a child too young to tell right from wrong, judge the world, even if he changes his mind about not coming here to judge??

(Son of God is a similar idiom. Angels are called the son of God. So are prophets. So is everyone in the small remnant of Israel that survives to the world to come. Everyone who observes to keep the Law, is called Son of God.)

But, the Christ must be a normal human like us, in any case. Our King has to be one of us:

Deuteronomy 17:14 When you come to the land that YHWH-your-Elohim gives you and you possess it and you dwell there, and you say: I will have a king over me, as do all the nations that are around me; 15 You will in any case, place a king over you whom YHWH-your-Elohim will choose; one from among your brothers you will place as king over you; You may not set a stranger over you who is not your brother.

So, no alien overlords allowed; no divine One-with-the-Father member of the Trinity allowed; no half divine, half humans allowed as the Christ King. One of our brothers, someone like us only.

You might also consider what the Holy One told Samuel, in the first book of Samuel. He told Samuel that he did not want us to have an anointed king, but Samuel was unable to talk the people out of wanting a messiah over them; so they got King Saul, who started out good, but then rebelled against the Yahweh.

But, as many prophecies tell us, we are blind as a bat, and stagger like drunkards in trying to follow the Law of our Lord. We csnnot even follow the first commandment given to Moses at the burning bush, and the Jews left it out of their 613 list of Laws; Moses's successor Joshua was told exactly the same thing, in the same sort of place; and the rules and ordinances and Laws of the Temples follow that first Law that was given to Moses. But, Christians and Jews trample all over it. What a way to make a good first impression on entering a holy place, which is anywhere where we pray to the Supreme One:

Exodus 3:4 And when YHWH saw that he stopped to watch, Elohim called to him out of the midst of the bush, and said: Moses, Moses; And he said: Here am I. 5 And he said: take your shoes off your feet, for the place on which you stand is holy ground.

This was the desert. It was holy only because he communed with his Maker. (Same with Joshua and the angel with the sword.) And when Jews and Christians gather to commune with the Maker of the heavens and Earth, is it so hard to show a little respect? But, Nooooo, gotta wear shoes. We humans are idiots who can look at scripture but not see it.

And, take the Christians. Please. Almost every place of worship has a crucifix, which has been known since ancient Babylonian and ancient Egyptian times down to our time in Webster's Dictionary, as a tree. It's also called a tree in scripture. And, there's way over three DOZEN Laws and prohibitions against having a tree anywhere near our place of worship. Yahweh our Heavenly Father hates that and says so. But, we're humans, so we make every effort to be as despicable as possible before our Holy One. As Hosea 4:6 says, 'My people is destroyed for lack of knowledge'.

Anyone here want to see the world to come, instead of going with the false prophet and beast into the furnace? If so, then be very afraid, and forget all the well-meaning lies that we all were taught by churches and congregations, and start reading the Law and Prophets as Jesus tell us. This is the message of Elijah in the last chapter of Malachi in the OT, who comes just before the tribulation. He says to throw away the dogma and beliefs, and go to what our fathers were told at the mountain when Moses received the Law; it's also the message of Jesus. Take off the blinders of tradition and human teachings, and READ OR DIE. Or, follow the crowd, and ignore the narrow gate that leads to life that so few find, as Jesus also says. Do what you want; I'm staying here, and I could use your parking spot anyway.